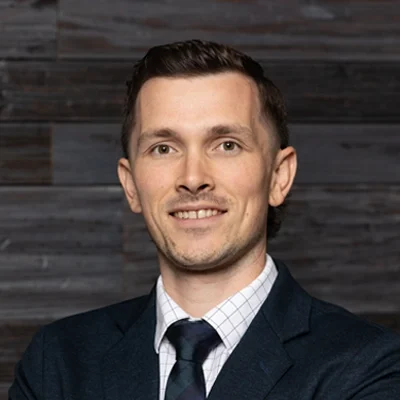 Chiropractor
John Pettygrove D.C.
Dr. John Pettygrove has a passion for helping people get better, heal faster, and function at a higher level. Prior to moving to Warner Robins, he had the privilege of serving at Discover Chiropractic, one of the largest chiropractic offices in the state of Georgia, and has been practicing in Georgia since 2013.
During his time at the office, he received great delight in witnessing the health of numerous people increase to a level where they were both feeling and functioning better.
Dr. Pettygrove is Certified Advanced Proficiency in Torque Release Technique, which has been proven through research to be the most specific, scientific, chiropractic technique in the world. This gentle technique equips him with the ability to provide specific care to people of all ages. He has extensive post-graduate training in both pediatrics and pregnant women. This knowledge and experience allow him to deliver the highest quality of care.
Dr. John received his bachelor's degree in Biology/pre-med from Trinity International University in Deerfield, IL where he met his wife, Courtney. He then attended the fountainhead school of chiropractic, Palmer College, where he completed the 5-year program to receive his Doctor of Chiropractic.
CHIROPRACTOR
YOLANDA BRANNON D.C.
I became a chiropractor in Warner Robins because of the philosophy of natural healing without medication or surgery. The body has an innate intelligence within that allows it to heal on its own when there is no interference. As a chiropractor in Warner Robins I help remove nerve interference to allow the body to heal as God intended it to.
I chose to be a chiropractor in Warner Robins because my mission is to serve the community and help chiropractic be a first choice for patients. The peaceful, family-friendly environment of Warner Robins drew me here.
What I enjoy most about chiropractic are the results that patients achieve! Patients come in with common issues such as low back pain or neck pain, however, they leave gaining much more from their care! They see benefits in areas not expected to be improved by chiropractic care.
In my free time I enjoy spending time with family, shopping, traveling, and trying new restaurants. But, most of all I enjoy spending time with my son, Kaiden.
CHIROPRACTOR
SHERYONA GREEN-OWUSU D.C.
Chiropractic is life and we all need life! The reason I became a chiropractor is to make a difference in the world. My passion is to serve and the best way I know how is to educate. The reason that I joined the team here at Renovation Chiropractic in Warner Robins and Warner Robins, GA is because of the mission of the office.
I know that we are created in the image of our creator with everything we need to heal ourselves. I'm on a journey to helping the world heal themselves from the inside out.
I was raised in a small town, Hawkinsville, GA not too far from here. I had previously been practicing in the Atlanta are but the opportunity to move closer to my roots in Warner Robins and Warner Robins, Ga was a no brainer for me. I started my studies at Paine College in Augusta, GA and continued them at Life University in Marietta, GA were I obtained my Doctorate of Chiropractic in 2016.
I love spending time with my family. Some hobbies that I enjoy are fishing, traveling, shopping, making candles, and making people smile.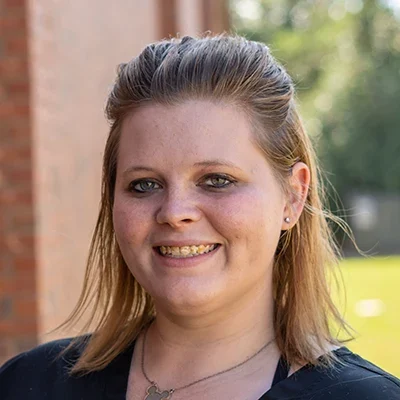 CHIROPRACTIC ASSISTANT
Tori
OFFICE HOURS
---
Monday
10:00am - 1:00pm
3:00pm - 7:00pm
---
Tuesday
3:00pm - 7:00pm
---
Wednesday
10:00am - 1:00pm
---
Thursday
10:00am - 1:00pm
3:00pm - 7:00pm
---
Friday
Closed
---
Saturday & Sunday
Closed